Merab Dvalishvili is ready to grab Petr
Merab Dvalishvili is ready to grab Petr Yan
Merab Dvalishvili is ready to grab Petr Yan. UFC Las Vegas will host the UFC Bantamweights this Saturday, March 11, 2023. Dvalishvili, who is riding an eight-fight winning streak, enters to the first main event of his career. Yan, on the other hand, aims to end a two-fight losing streak that began with Dvalishvili's best friend, and teammate, Aljamain Sterling, who is currently a champion.
Merab Dvalishvili is a professional mixed martial artist from Georgia who competes in the bantamweight division of the Ultimate Fighting Championship (UFC). At the given moment, he has a record of 15 wins, 4 losses, and zero draws, Dvalishvili currently boasts an impressive eight-fight win streak. His relentless pressure, wrestling, and cardio have made him a formidable opponent in the octagon. Dvalishvili trains with his friend and current champion Aljamain Sterling at Team Serra/Longo.
Recently, Dvalishvili announced on his Instagram account that he had become an ambassador for 31bet casino, an online platform that offers sports betting and casino games. In addition to sharing the news of his partnership, Dvalishvili also posted videos showcasing his training and preparation for his upcoming fights.
The partnership between Dvalishvili and 31bet casino is a significant milestone for both parties, as it represents their shared commitment to excellence in their respective fields.
The fight between Dvalishvili and Yan will serve as a title eliminator, with the winner earning the chance to challenge Aljamain Sterling for the championship belt. Yan is a former champion who lost his title due to disqualification because of an illegal knee strike against Sterling.
31bet casino has announced its support for Merab Dvalishvili ahead of this highly anticipated fight. As mentioned above, Dvalishvili recently became an ambassador for the online gambling platform.
Merab stated:
"For me, it's more than just a fight. I have to fight for my people. It's nothing personal, but whether we
want it or not, it's Russia versus Georgia. I have to fight hard, win and make my people happy. My team and I have to prove that we're better".
Dvalishvili also made remarks about his opponent, saying that:
"He's a good family guy, but he's not a humble guy. He's not a great human, but it doesn't matter how good of a fighter you are, you have to be a good person. You have to treat people well. I don't care if you're a good fighter or not, I just care about being a good man for people and give a good example."
If Dvalishvili wins his fight against Yan, he will likely earn a title shot against his friend and teammate, Sterling. Both Dvalishvili and Yan are ranked among the top three fighters in the UFC bantamweight division, making this a highly expected fight. Dvalishvili has expressed his desire to fight for the championship belt, and despite his friendship with Sterling, he is willing to put it aside for the opportunity. However, he also acknowledges Yan's skills as a former champion and expects a tough fight.
Conor McGregor has also shared Dvalishvili's instagram post about the fight branded with 31bet Casino's logo. With the support of 31bet casino and his fans, Dvalishvili is determined to come out on top and secure a shot at the championship belt.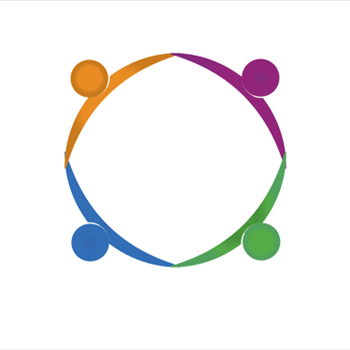 Post a comment