Infant Formula Ingredients Market Research Reportm
Infant Formula Ingredients Market Research Report by Ingredient, By Application,
forecast till - 2027
Infant
Formula Ingredients Market
Infant Formula Ingredients Market size was estimated
at USD 17,012 million in 2019 and is predicted to expand at a CAGR of 8% over
the forecast period, owing to the accelerating working women population.
Request
For a FREE Sample Report on Infant
Formula Ingredients Market
Growth in the global infant formula market is driven by the rising
awareness about their nutritional benefits, rapidly accelerating urban
population, and rising per capita income. Growing health concerns regarding the
growth of baby and the increasing consumption of trusted food quality will
further bolster the market growth. Also, as per the Infant Formula
Ingredients Market Forecast, with the hectic lifestyle of individuals, the
demand for organic infant formula has increased. Infant formula ingredients
offer various health benefits which include strong bones, better digestion,
among others, strengthening the market size. However, the huge cost of these
ingredients and stringent norms might hamper the Infant
Formula Ingredients Market growth.
By ingredient, the Oils & Fats ingredient is anticipated
to expand at a faster CAGR over the forecast period, owing to the high energy offered
to the babies. The Oils & Fats ingredients helps with physiological and
metabolic functions to infants.
By form, Dry form is projected to lead the market over the
forecast period due to the increasing consciousness regarding the nutritional
content such as carbohydrates, fats, and proteins. The dry form is more
commonly used than liquid form due to its user-friendliness.
By region, the Asia-Pacific region is forecast to grow at a
faster CAGR during the forecast period. Growth in the region is attributed to
the rising working women and rising awareness about the infant formula guided
by the hectic lifestyle of women.
Key players in the market, include Fonterra Co-operative Group
Limited, AAK AB, Royal Friesland Campina N.V., BASF SE, Koninklijke DSM N.V.,
Carbery Food Ingredients Limited, Arla Foods amba, Chr. Hansen Holdings A/S,
Sachsenmilch Leppersdorf GmbH, Lactalis Ingredients, Glanbia plc, Kerry Group
plc, among others.
Key Developments:
In 2018, BASF SE introduced 2'- fucosyllactose (2'-FL) to strengthen
the capability in infant nutrition and to improve child health.
In 2018, Lactalis Ingredients adopted Aspen Pharmacare to enlarge
infant formula business and to fulfil the growing demand for infant formula.
In 2018, Royal Friesland Campina N.V. took over Cheese
Corporation USA to authenticate its business in the US market further.
Infant Formula Ingredients Market Segmentation:
Infant
Formula Ingredients Market by Ingredient
·
Carbohydrates
·
Fats & Oils
·
Proteins
o
Whey Proteins
o
Casein Proteins
o
Plant Proteins
·
Vitamins
·
Minerals
·
Others
Infant
Formula Ingredient Market by Source
·
Cow Milk
·
Soy
·
Protein Hydrolysates
·
Others
Infant
Formula Ingredients Market by Form
·
Dry
·
Liquid
Infant
Formula Ingredients Market by Application
·
Growing-Up Milk Formula (Infants over 12 months)
·
Standard Infant Formula (0–6-month-old infants)
·
Follow-On Formula (6–12-month-old infants)
·
Specialty Formula
Infant
Formula Ingredients Market by Region:
·
Asia Pacific
o
China
o
Japan
o
India
o
Rest of APAC
·
North America
o
United States of America
o
Canada
·
Europe
o
United Kingdom
o
Germany
o
France
o
Spain
o
Rest of Europe
·
RoW
o
Brazil
o
South Africa
o
Saudi Arabia
o
UAE
About GMI
Research
GMI Research is a market research and consulting firm which
provides market insights and intelligence across 12 major sectors helping our
clients in making effective investment and business decisions.
Media Contact

Company Name: GMI RESEARCH

Contact Person: Sarah Nash

Email: enquiry@gmiresearch.com

Phone: Europe – +353 1 442 8820; US – +1 860 881 2270

Address: Dublin, Ireland

Website:
www.gmiresearch.com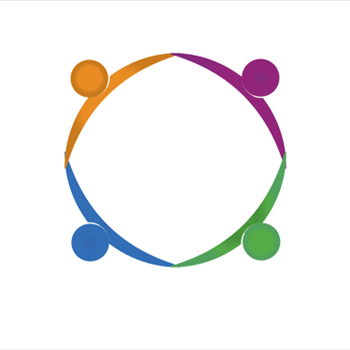 Post a comment