ACO Pitch Pads available now
American Cornhole Pitch Pads | ACO Cornhole Equipment 5 Star Rating
https://american-cornhole.myshopify.com/collections/aco-pitch-pads/products/aco-pitch-padsAmerican Cornhole Pitch Pads | ACO Cornhole Equipment 5 Star Rating...
ACO Pitch Pads available now. American Cornhole Pitch Pads,
the same Pitch Pads used by the Pros, are now available for the serious
cornhole players and the not so serious cornhole players. Simply place
the the American Cornhole Pitch Pads (set of two pads), add the Boards
to the non-slip surface and begin playing like the Pros. The ACO Pitch
Pad keeps the Boards aligned, prevents foot faults, and eliminates wear
and tear from "Dirty" Bags. Order your ACO Pitch Pads Today. Learn more "ACO Pitch Pads" below.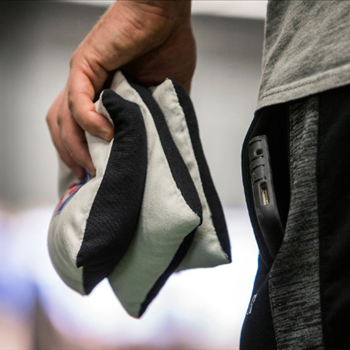 Post a comment