Thinking of giving your dog a Christmas present
Thinking of giving your dog a Christmas present this year? Don't make it a "bone treat," the FDA says. The FDA updated a report on their website to reveal at least 15 dogs have died and about 90 others became ill after eating a bone treat, which are often sold under the names "Ham Bones," "Pork Femur Bones," "Rib Bones," and "Smokey Knuckle Bones." The FDA describes bone treats as "real bones that have been processed, sometimes flavored, and packaged for dogs." The dogs that fell ill suffered digestive tract blockages, cuts in the mouth, bleeding from the rectum, vomiting, diarrhea and choking.
"Giving your dog a bone treat might lead to an unexpected trip to your veterinarian, a possible emergency surgery, or even death for your pet," warns veterinarian Carmela Stamper. "We recommend supervising your dog with any chew toy or treat, especially one she hasn't had before. And if she 'just isn't acting right,' call your veterinarian right away!"
Follow the link below for the full report on the Food and Drug Administration's website.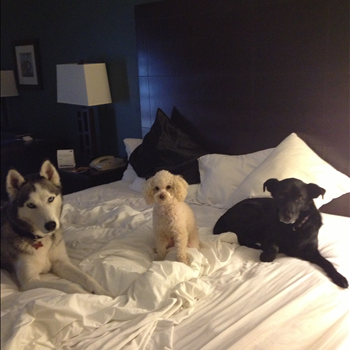 Post a comment