Ryobi pressure washer comparisons Ryobi is
Ryobi pressure washer comparisons
Ryobi is famous for producing high quality home appliances and outdoor products. In this article, we will compare three of Ryobi's electric pressure washers to give you an overview of how they perform. The three candidates are
a Ryobi 1600 pressure washer, the Ryobi 1900, and the Ryobi 2300. If you are pondering which models to get, this article is for you.
Price
In terms of price, the 1600 PSI Ryobi pressure washer is $120, the 1900 is $150, and the 2300 is $280.
Design
The three machines have a 1,600 PSI, 1,900 PSI, and 2,300 PSI. Supposedly, the higher the PSI (Pounds per Square Inch), the larger the force of water coming out of the hose. The larger the force, the more efficient the cleaning job since stronger force blows dust away more efficiently.
All three models have a 1.2 GPM (gallons per minute), which means the volumes of water coming out of the jet are the same for all three. They all have a 25-foot hose, which is not long for industrial use but sufficient to carry out a DIY car wash project.
Wheels
The 1,600 PSI is the only one that does not have wheels. Yet, it should be light enough for you to carry over a short distance. Plus, the 35-foot cord should add some more space to move around. The 1,900 and 2,300 power washers, on the other hand, have wheels so you can drag them around.
√√√√√√√√√√√√√√√√√√√√√√√√√√√√√√√√√√√√√√√√√√√√√√√√√√√√√√√√√
❈❈❈ Picked For You: Ryobi 1600 psi pressure washer reviews
√√√√√√√√√√√√√√√√√√√√√√√√√√√√√√√√√√√√√√√√√√√√√√√√√√√√√√√√√
Storage area
The 1,900 seems to be a little bit bigger than the 1,600, but both are convenient for storing. They are compact and light, and can be easily snugged in a corner of your garage. The 2,300 has a somewhat bulkier frame that requires more space.
Nozzles
All three come with three interchangeable nozzles, including a 15-degree, a turbo, and a soap nozzle. For their specific uses:
The 15-degree is a fairly strong jet, so make sure you don't spray it on delicate objects such as glass.
The turbo nozzle is a low degree but it spins. This is meant to imitate the motion of a high degree nozzle, which saves the time of cleaning while still saving energy.
The soap nozzle is the lowest degree of all, meaning it uses the least pressure. This one has an especially wide angle so it can be sprayed on any surface. Bear in mind that the 1,600 does not accept bleach, so make sure you read the instructions, which are most often printed right on the bodies of these machines.
Capacity and Maintenance
The ryobi power washer 1600, 1,900 and the 2,300 are all meant for occasional use, from small to medium projects. Since they are all electric-powered, they are less poised for large-scale construction uses such as cleaning large tennis courts or washing lots of cars.
However, the limited frequency leads to the fact that they require low maintenance. There is no recommended time when you should take these machines out for a check-up, but just do so whenever you need.
Performance
The 1,600 has won hearts because of its powerful jet despite its lower price. It actually can power up to 1,900 PSI, yet the hose is much lighter. When put to a concrete cleaning test, the 2,300 performs not that much better than the 1,600. And yet, it costs considerably more. Ultimately, we think that the 1,600 PSI combines portability with convenience in a perfect balance.
➨➨➨ Important Site:
Ryobi Pressure washer 1600 reviews
Above is our comparison of three models of Ryobi electric pressure washers. Make sure you share it with your friends if you find it useful!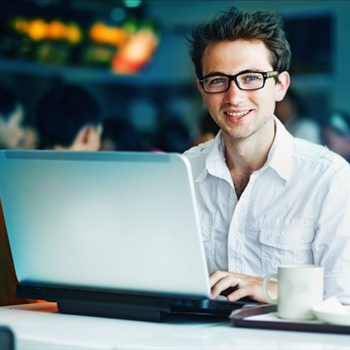 Post a comment