Atlanta Funk Band Gurufish is set to rock the
GURUFISH Pimp St. (Official Music Video)
http://www.Gurufish.com "Pimp St." by GURUFISH Announcing the release of the new Gurufish video "Pimp St." from the album: Mohair Supreme Directed by: Ross S...
Atlanta Funk Band, Gurufish is set to rock the stage at South By SouthWest on March 21, 2015.

Gurufish from Atlanta, Georgia is taking their "sexy, funky-as-hell, pop music" to one of the largest festivals in the United States. South By Southwest is an annual music, film, and interactive conference, which is held in Austin, Texas. Gurufish will be hitting the stage on Saturday, March 21st at 9:00PM. This is a show that you will not want to miss. Gurufish brings an unlimited amount of energy to the stage, and with an event as large as South By Southwest they are sure to give the crowd an experience that will not be forgotten.

If you haven't heard of Gurufish, then this is your opportunity to dive deep into what makes the band that was labeled as Georgia's Best R'nB/ Funk Band in the year of 2014 by the Georgia Music Awards. Jimmy St. James who is the singer/songwriter/producer for the talented eclectic group founded the band. Accompanying him on stage with each performance is Matty Haze on guitar, Juan Woodfork on bass, Steve Dixon on drums, and Eugene Russell IV who plays the saxophone and also does the backup vocals.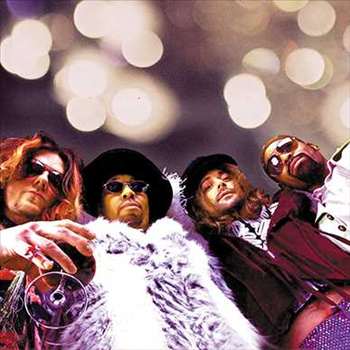 Written by
Sex, Funk, Rock 'N Soul
Post a comment