Commercial Pilot Films UFO Flying Near Plane
Video Posted on TikTok by a Commercial Pilot: Medellín UFO?
He only has five videos posted, but one was particularly interesting. Video upload to TikTok by a commercial pilot / captain A320 for Viva Air: https://www.t...
Commercial Pilot Films UFO Flying Near Plane. Airline pilots see plenty of weird things while flying passengers from one place to another, but most of it occurs in the plane's cabin. However, what one pilot spotted outside of his plane has a lot of people talking. His name is Cesar and he flies Airbus A320s for Viva Air, a low-cost Colombian airline. While soaring over Medellin recently, Cesar saw a strange craft and decided to film it. He then shared the footage on TikTok. It shows a metallic cube that seems to be moving at a high rate of speed, even though it doesn't have any noticeable wings, tail or exhaust. This is so wild I can not imagine how crazy this would be to see next to you thousands of feet of the ground!!!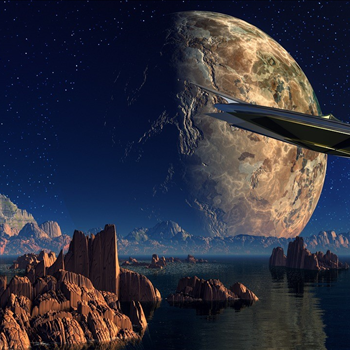 Post a comment