Water Use Efficiency of Agricultural Species In
Water Use Efficiency of Agricultural Species
In the study of Serraj et al. (1999)1 soybeans grown at 700 ppm CO2 displayed 10 to 25% reductions in total water loss while simultaneously exhibiting dry weight increases of as much as 33%. Thus, elevated CO2 significantly increased the water-use efficiencies of the studied plants. Likewise, Garcia et al. (1998)2 determined that spring wheat grown at 550 ppm CO2 exhibited a water-use efficiency that was about one-third greater than that exhibited by plants grown at 370 ppm CO2. Similarly, Hakala et al. (1999)3 reported that twice-ambient CO2 concentrations increased the water-use efficiency of spring wheat by 70 to 100%, depending on experimental air temperature. In addition, Hunsaker et al. (2000)4 reported CO2-induced increases in water-use efficiency for field-grown wheat that were 20 and 10% higher than those displayed by ambiently-grown wheat subjected to high and low soil nitrogen regimes, respectively. Also, pea plants grown for two months in growth chambers maintained at atmospheric CO2 concentrations of 700 ppm displayed an average water-use efficiency that was 27% greater than that exhibited by ambiently-grown control plants (Gavito et al., 20005).
The Science and Public Policy Institute (SPPI) is a nonprofit institute of research and education dedicated to sound public policy based on sound science. Free from affiliation to any corporation or political party, we support the advancement of sensible public policies for energy and the environment rooted in rational science and economics.

Water Use Efficiency of Agricultural Species.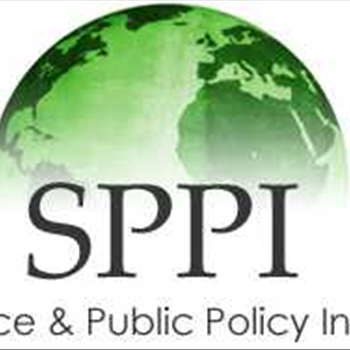 Written by
Science Based Power for a Better World
Post a comment