Can we come up with a name for this thing So many
Can we come up with a name for this thing? So many of you messaged me about this "potato thing"....but I think we can come up with something better than that😆
But I do have to say firstly, this is not a pizza. I have a great, sturdy potato crust pizza recipe on my page but this isn't that! It will hold together but not as well as a pizza should. It's just a "base" with toppings and is to be eaten with a fork. There's no picking up and bringing to the mouth action here. I mean you can, but it will be messy :)
Recipe:
•3-4 medium gold potatoes, cut roughly into cubes and boiled until very soft- drain and leave in the pot
•garlic powder
•smoked paprika
•cayenne pepper (optional)
•sea salt
•refried beans (I prefer oil free)
•shredded lettuce
•salsa (I prefer Amy's brand)
•chopped onions
•sliced olives
•sliced tomatoes •tahini
Preheat the oven to 425 degrees F (I know I told some of you 400 but 425 has actually worked better). In the pot, mash the boiled potatoes until they're like mashed potatoes. It's okay if it's not perfectly smooth. On a baking sheet lined with unbleached parchment paper, plop the mashed potatoes in the center. With your hands or a spoon (I prefer using my hands) press the potato mash into a thin layer, almost like you would a pizza crust (but remember, will not yield a sturdy crust). I like to make mine on the thin side because it gets super crispy, but not too thin that it won't stay together. (See second picture). Once you have formed your base, add all the spices on top. Bake for about 20 minutes or until crispy and golden on the edges. Let it cool for a bit before transferring to a plate. Then add a generous spread of refried beans to the potato base (also optional—I've made this plenty of times without. You could also do a layer of vegan cream cheese or nothing at all. Still delicious) and follow up with all the toppings, leaving the drizzle of tahini last. PLEASE try it with the tahini drizzle. It may seem odd but I'm telling you it's SO good with the spices and salsa. Grab a fork and dig in!!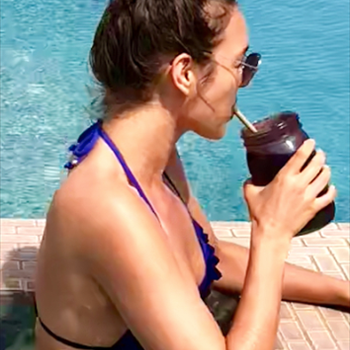 Post a comment