Supposed to be a rainy couple of days here in LA
Supposed to be a rainy couple of days here in LA so a hearty eggplant chickpea curry it is😍 paired with #grainfree chickpea rice...really hits the spot👌🏽

Recipe:
•2 cloves of garlic, finely minced
•1 yellow onion, roughly chopped
•1 eggplant, cut into bite sized pieces
•1 large tomato, roughly chopped
•1 can of chickpeas, well rinsed and strained •1 tsp garam masala
•2 tsp curry powder
•1/2-3/4 can of coconut milk (I did 3/4 but think it would've been better with 1/2)
•Himalayan salt, to taste
•Handful of chopped kale (optional)
•1/2 lime
In a large pan, pour a thin layer of water (to replace oil, or use oil if you prefer) and heat until lightly simmering. Add the onion and garlic and sauté until the onions are translucent and fragrant. Add more water as needed. Add 1/2tsp of the garam masala, 1 tsp of the curry powder and a bit of salt. Most curry powders are different and some are stronger than others. Start with a tsp and add more later if you feel you need more flavor (I did). Stir the spices in with the onions and garlic letting it cook for a minute or two, again adding more water as needed to prevent sticking. Next add the eggplant, letting that cook for a few minutes, then throw in the tomato and stir occasionally. Once the tomatoes are cooked down and the eggplant is soft, add the chickpeas and coconut milk. Increase the heat and bring it to a light simmer, letting all the flavors blend together. After a minute or two, taste and add more of the spices as you see fit. I added the remainder tsp of garam masala and an additional tsp of curry powder and some more salt. Still stirring every so often, turn the heat down to medium low and continue to let everything cook. This would be a good time to throw in some kale. Once all the veggies are fully cooked and the flavor is where you want it, turn off the heat and let it cool a bit before serving with a squeeze of lime and your choice of chickpea rice, real rice, steamed potatoes...whatever you want! The leftovers are really yummy too—the longer it sits the more flavorful it gets.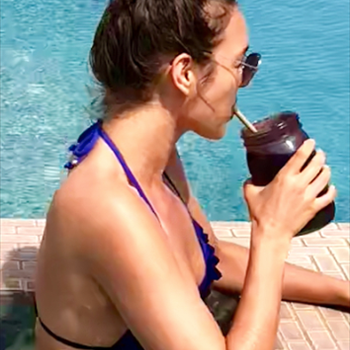 Post a comment