Are you READY for a weekend that is Empowering
Are you READY for a weekend that is Empowering and Awakening in SEDONA?
BOOK NOW : https://SHAMANgelicHEALing.com/sedona-courses/
Or for a Deeper Dive into the HEALing Arts we invite Emerging Healers & Practitioners
OCTOBER 12th - 26th, 2017
Choose: 4 Day | 7 Day | 10 Day | 12 Day Healing Intensive
Together, We will transform your Healing Tool Kit & Practice.
The Shamangelic Sedona Empowerment & Awakening Weekend & Healing Arts Intensive Courses will enLIGHTen your Life with Experiences that Empower you to Live an Authentically and Vibrantly!

~ Meditation Practices for Relaxation and Spiritual Connection
~ Nutrition Enhance Health, Vitality and Spirituality
~ Clearing and Anchoring Sacred Space
~ Creating Sacred Altars and Healing Spaces
~ Clear, Balance and Awaken Chakra System
~ Understanding Light & Dark Energies
~ Connecting to Divine Guidance
~ Maintaining Healthy Conscious Relationships

Within each accredited course you will receive curriculum texts with booklet journals to optimise your personalised learning & healing experience. Practitioners and Seekers will enrich their healing tool kit as well as be able to integrate the concepts.
S E D O N A provides a deeply supportive space and portal for transformation. The nurturing environment held at the Center for Shamangelic Healing is truly a place for anchoring the LIGHT, further exploring Freedom, Joy & more lasting Peace. Sedona Shaman, Soul Guide and Energy Healer, Anahata Ananda is the perfect guide for this journey.
Enhance and Harmonize all aspects of your life!

You are the Master of your own Light.
I invite you to join me in Upcoming Ceremony, Courses, Sessions & Land Journeys, See you there!
Remember you are LOVEd, Seen & Deeply Appreciated!
All Inquires Email:Anahata@ShamangelicHealing.com
I look forward to sharing a Deep, SOUL full experience with you!
www.SHAMANgelicHEALing.cOM
About Anahata Ananda
Founder of Sedona's Shamangelic Healing Center, Anahata Ananda blends the compassion and tenderness of an Angel and the wisdom and strength of a Shaman to guide profound journeys of core healing and spiritual awakening. Shamanic Healer and Soul Guide, Anahata masterfully creates a safe and loving space for inward transformational journeys that empower individuals to release their
fears, open their hearts and reclaim their power.
She has trained extensively with gifted Shamans, energy healers and spiritual teachers from North America, Peru, India and Asia in order to artfully integrate the fields of self-empowerment, Shamanic
teachings, emotional release, energy healing, relationship counseling, spiritual studies, yoga, meditation and empowered living. In Sedona, Arizona, Anahata runs the Shamangelic Healing Center for
Shamanic Healing & Spiritual Awakening where she is sought after for her:
– Shamangelic Healing Sessions
– Tailored Private Retreats
– Empowerment & Awakening Courses (offered in Sedona & online)
– Training Courses for Healers & Practitioners
– Group Retreats
– Sedona Sacred Land Journeys
For more about Anahata's Services visit HERE: https://shamangelichealing.com/
To Explore Anahata's Sedona Courses for Empowerment & Awakening &
Practitioner Training visit
https://shamangelichealing.com/sedona-courses/
For ONLINE Learning opportunities available NOW in the comfort of your
own home visit https://shamangelichealing.mykajabi.com/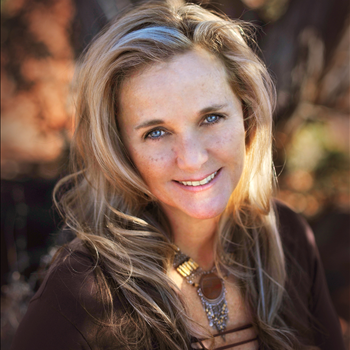 Written by
HEAL ~ REJUVENATE ~ AWAKEN ~ THRIVE
Post a comment