Exactly What You Need to Know to Create The
Best Practices for PPC (Paid Per Click)
Read full blog here-- http://www.shweiki.com/blog/2015/03/best-practices-for-ppc-paid-per-click/ Shweiki Media printing company specializes in hassle-free pr...
Exactly What You Need to Know to Create The Perfect Pay-Per-Click Ad: Shweiki Media Printing Company Presents a New Webinar.

Shweiki Media is happy to announce that they've teamed up with Alicia Lawrence, content coordinator for WebpageFX, and expert internet marketing specialist, Katie Kelly, to present a webinar on the best practices for pay-per-click ads.

The premise of pay-per-click (PPC) ads is that a company pays a fee every time their ad is clicked. PPC ads are most commonly seen on the top or right-hand corner of Google search engine.
We are a publication printer located in San Antonio, TX and specialize in hassle-free magazine printing and excel with runs up to 200,000 copies.

Pay-per-click ads, when done correctly, have the ability to be very effective and help companies expand their reach and create more conversions. Here Shweiki partners with experts Alicia Lawrence and Katie Kelly to present a webinar on the absolu ...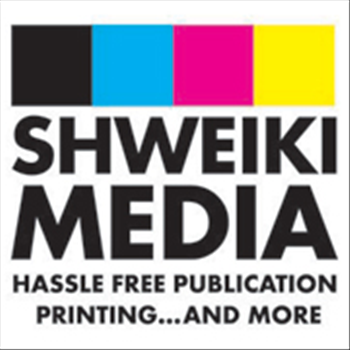 Written by
We Make Lives Better Thru Print!
Post a comment