The Great Game of Business- Providing a Stake in
The Great Game of Business - Providing a Stake in the Outcome
Shweiki Media printing company specializes in hassle-free printing of magazines, post cards, fliers, brochures and more... For FREE print quotes and samples:...
The Great Game of Business- Providing a Stake in the Outcome: Shweiki Media Printing Company Presents the Next Installment in a Series of Must-Watch Webinars.
In this installment of the Great Game of Business series of webinars, Shweiki Media teams up once again with Steve Baker to discuss the practice of providing a stake in the outcome.

It is important to remember that if every employee follows these three criteria, they deserve a stake in the outcome.

The three criteria are as follows:
-Employees are given the measures of business success and taught to understand them.
-Employees are expected and enabled to act on their knowledge to improve performance.
-Employees have a direct stake in the company's success.

Owners need their employes to think about ownership. Not many people will share equity with their employees, and they do not need to. The important thing for employers must do is teach their people about business--to think and act like a business person.
The Great Game of Business - Teaching employees to think and act like owners, using open-book management techniques developed by Jack Stack.

For employees to be most effective, it's important that they feel a sense of ownership in the company, and that they see the opportunity to be rewarded for not just their individual hard work, but the company's resulting success. Here Shweiki Med ...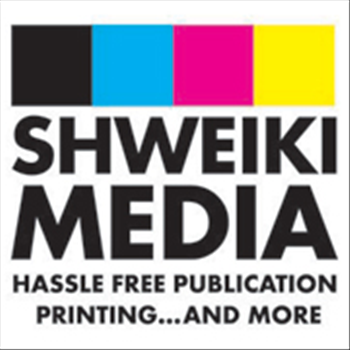 Written by
We Make Lives Better Thru Print!
Post a comment