How to Use LinkedIn's Recommendation Feature
How To Use LinkedIn's Recommendation Feature
Shweiki Media printing company specializes in hassle-free printing of magazines, post cards, fliers, brochures and more... For FREE print quotes and samples:...
How to Use LinkedIn's Recommendation Feature: Shweiki Media Printing Company Presents a Must-Watch Webinar on How to Best Utilize This Effective Tool.
Launched in May of 2003, LinkedIn has become one of the largest online platforms for professionals to use to connect. Here Shweiki teams up with international speaker, author and LinkedIn expert, Kevin Knebl, to present a must-watch webinar on the proper way to use LinkedIn's recommendation feature.

Most people are familiar with LinkedIn's endorsement feature, but a written testimonial is far more powerful than the simple pressing of a button. Make it a goal to gain recommendations, because if someone says they're good at something, it is seen as arrogant, but when someone else makes a recommendation, it greatly increases the credibility of the potential candidate.
LinkedIn's recommendation feature is an effective way for one to showcase their talents without appearing arrogant. Here Shweiki Media Printing Company teams up with LinkedIn expert Kevin Knebl to present a must-watch webinar on how to best utili ...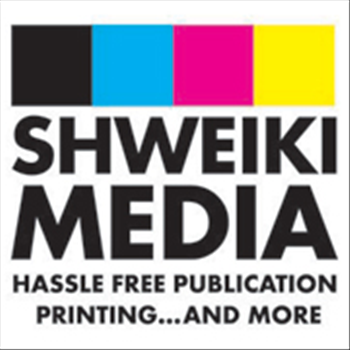 Written by
We Make Lives Better Thru Print!
Post a comment